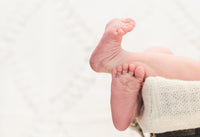 Baby Care
High Quality Material and SGS Safe Test for Baby Care
Baby Intelligence

Develop Baby Intelligence
Baby Intelligence
Develop Baby Intelligence
HIDETEX STORY
Comfort & Care for the Tiniest of Smiles
Hidetex, founded in 2017, is your partner in parenting. We specialize in creating premium baby and mom products, with a focus on baby pillows and nursing essentials. Our mission is simple yet profound: to ensure the utmost comfort for your little ones and unparalleled support for moms.
At Hidetex, comfort isn't just a promise; it's our passion. We meticulously craft each product to deliver the softest embrace, ensuring both baby and mom can rest easy. But we don't stop at quality products; our commitment to exceptional service means you have a partner by your side every step of the way.
Experience Hidetex, where comfort meets care, all from the heart since 2017.